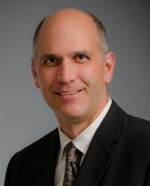 Simon Wright, M.D.
Dr. Simon Wright, M.D., Ph.D. is a member of the Iowa ENT Center of West Des Moines. He visits the Winterset Specialty Clinic on the 1st and 3rd Mondays.
He received his undergraduate degree from the University of Michigan, Ann Arbor. He did post-graduate studies in Biochemistry at Michigan State in East Lansing, and received his Doctor of Medicine from the Medical College of Wisconsin in Milwaukee.
Dr. Wright participated in an internship and his residency in Otolaryngology in Department of Otolaryngology at the University of Minnesota, Minneapolis. Dr. Wright also received a Ph.D in Otolaryngology from the University of Minnesota.
He has considerable post-residency training in Sinuplasty, Pediatric Laparoscopic Procedures, Da Vinci Robotic surgery training and video-assisted thyroid and parathyroid surgery.
Dr. Wright is a Diplomat with the American Board of Otolaryngology and also with the National Board of Medical Examiners.
In addition to providing specialty services for many central Iowa hospitals Dr. Wright is an Associate Professor in the Department of Surgery with Iowa Methodist Medical Center of Des Moines and an Adjunct Assistant professor of Specialty Medicine with Des Moines University of Des Moines.
Dr. Wright is well published and a frequent teacher and presenter at conferences world-wide. He is a member of the American Association of Cancer Research, The international Pediatric Endosurgery Group, The American Academy of Otolaryngology – Head and Neck Surgery, and Alpha Omega Alpha.