Foundation Scholarships

Are you pursuing a degree in healthcare? Consider applying for a $1,000 scholarship from the Madison County Health Trust Foundation!

Applications due April 1, 2023
Online Scheduling
Need to see the doctor?
Online scheduling for
Dr. Elkin is now live!
Find A Doctor

We provide healthcare
you can trust.
Pre-Visit Registration

Do you have an appointment with us?

Be sure to complete your registration sent by text or email prior to your appointment to save time at check-in!
Health Trust Physicians Clinic
Health Trust
Physicians Clinic
Monday - Thursday
7:30 am - 6:00 pm
Friday
7:30 am - 5:00 pm
Saturday
8:30 am - NOON
(515) 462-2950
All appointments must be scheduled.
HealtheLife

Medical records at your fingertips.
Patients & Visitors

Information you need for
your visit or stay.
Our Services

Meeting the healthcare needs of
families in Madison County and
the surrounding communities.
Madison County Hospital
300 W. Hutchings Street
Winterset, Iowa 50273
515-462-2373
Health Trust Physicians Clinic
300 W. Hutchings St.
Winterset, Iowa 50273
515-462-2950
Earlham Medical Clinic
125 W. 1st Street
Earlham, Iowa 50072
515-758-2907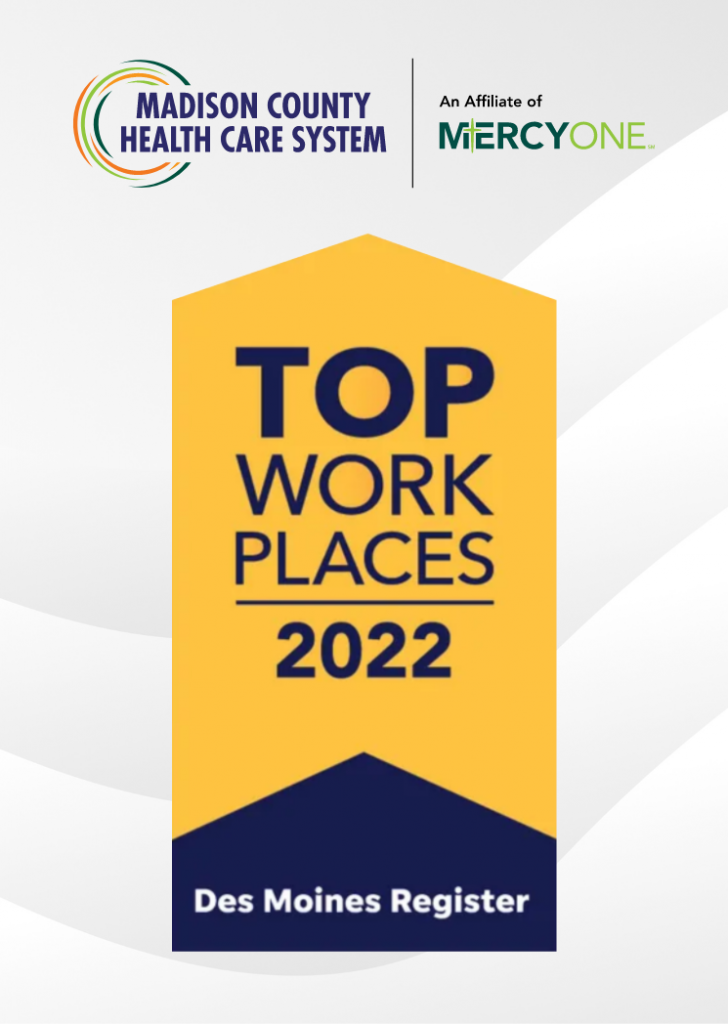 MCHCS Recognized as 2022 Des Moines Register Top Workplace
Madison County Health Care System has been awarded a 2022 Top Workplaces honor by the Des Moines Register for the second year in a row. The list is based solely on employee feedback gathered through a third-party survey administered by employee engagement technology partner Energage LLC. The anonymous survey uniquely measures 15 culture drivers that are critical to the success of any organization: including alignment, execution, and connection, just to name a few.
"During this very challenging time, Top Workplaces has proven to be a beacon of light for organizations, as well as a sign of resiliency and strong business performance," said Eric Rubino, Energage CEO. "When you give your employees a voice, you come together to navigate challenges and shape your path forward. Top Workplaces draw on real-time insights into what works best for their organization, so they can make informed decisions that have a positive impact on their people and their business."
"I am humbled and honored that our health care system is being recognized for this achievement for the second consecutive year. Our associates remain our top priority and I'm so encouraged to know they feel empowered and valued at their workplace," says Madison County Health Care System's CEO, Marcia Hendricks.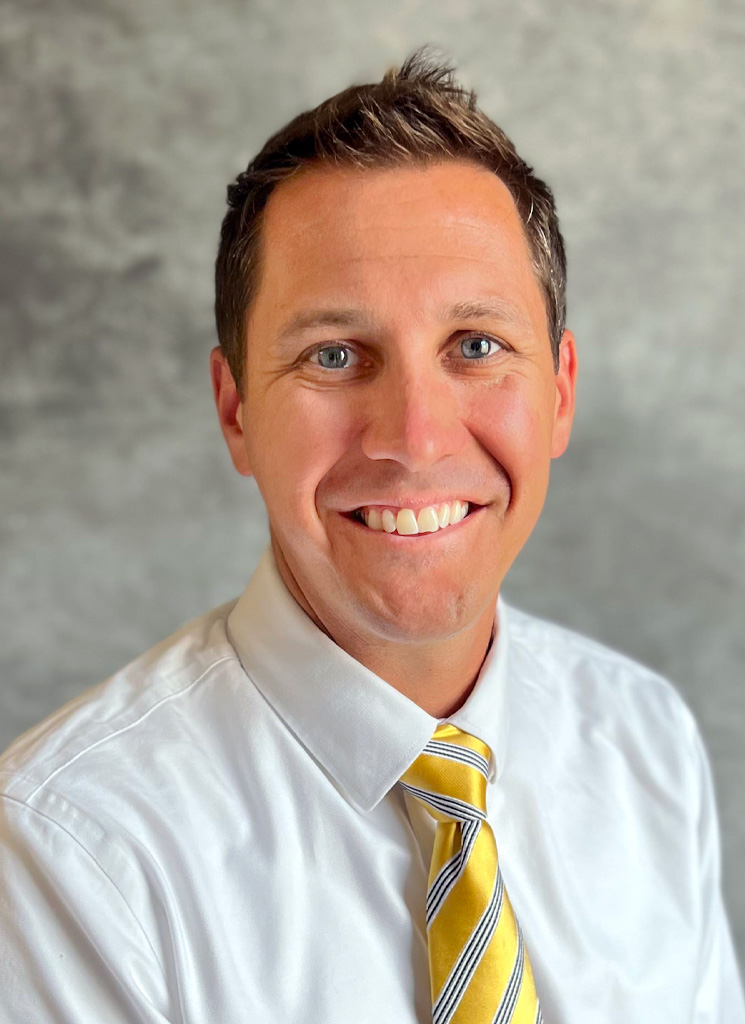 Dr. David Zelinskas Joins HTPC Physician Team
Madison County Health Care System proudly announces the addition of David Zelinskas, DO, MPH, a Board Certified Family Medicine Physician at the Health Trust Physicians Clinic, a part of Madison County Health Care System (MCHCS) in Winterset.
Dr. Zelinskas' goal for his medical practice has always been to care for the entire family and to give a single provider and place where the majority of a family's care is delivered without having to see multiple providers. His professional skills and interests include:
• Routine Wellness/Preventative Exams (adults and pediatrics, including two-week old newborn visits)
• Chronic Disease Management (diabetes, high cholesterol, high blood pressure, obesity, thyroid disorders)
• Comprehensive Women's Healthcare (pap smears and contraceptive management: IUD and Nexplanon insertions and removals)
• Minor Procedures (cryotherapy, skin biopsies and excisions, incise and drainage)
• Osteopathic Manipulation Treatment (OMT)
• Sports Physicals, Joint Injections, Vasectomies, Tobacco Cessation
Dr. David Zelinskas is currently accepting new patient appointments. Business hours are weekdays from 7 a.m. to 7 p.m. To schedule an appointment or learn more call (515) 462-2950.
"I am really looking forward to my colonoscopy," said no one ever. Let's face it; a colonoscopy ranks right up…
If you're overdue for an annual checkup, you're missing out on care that can help you identify disease risks and…
As part of the National Rural Health Day celebration, Madison County Health Care System announces it has been recognized with…
Read About Our 5-Star Care!