Hundreds of nominations for the Pinnacle Achievers award are submitted by healthcare employees all across the United States and Canada, and those selected will be recognized at the 22nd Annual HealthCare Service Excellence Conference in Orlando, FL in November.
In addition, they are eligible to win the prestigious Summit Award, the event's highest honor, which will be given to one individual in each Pinnacle Achiever category.
Pinnacle Achievers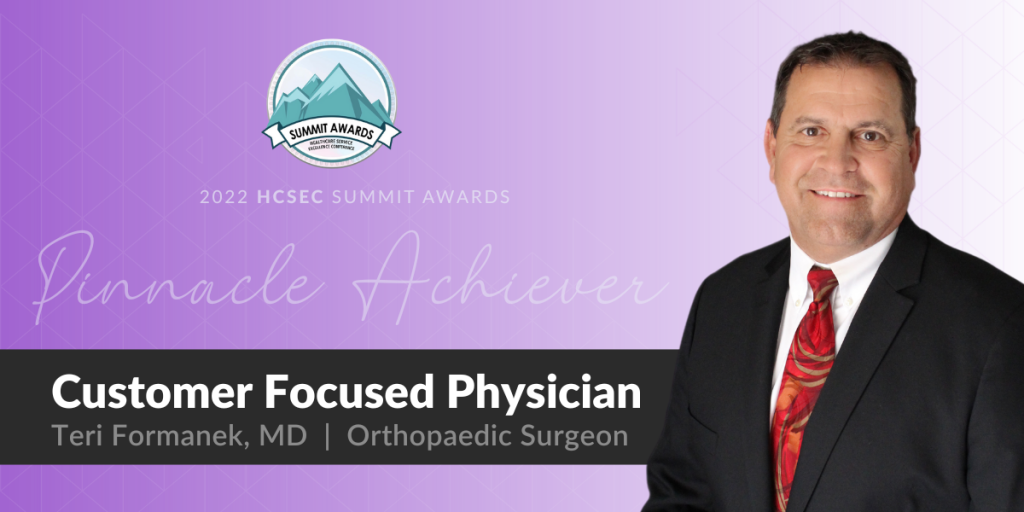 Dr. Formanek is truly a patient focused provider. His practice is centered around what his patients need. It is not uncommon to find him seeing patients outside of his regular clinic hours, simply because it is best for the patient. People drive from far and wide to see Dr. Formanek. Here are a just few things his patients have to say: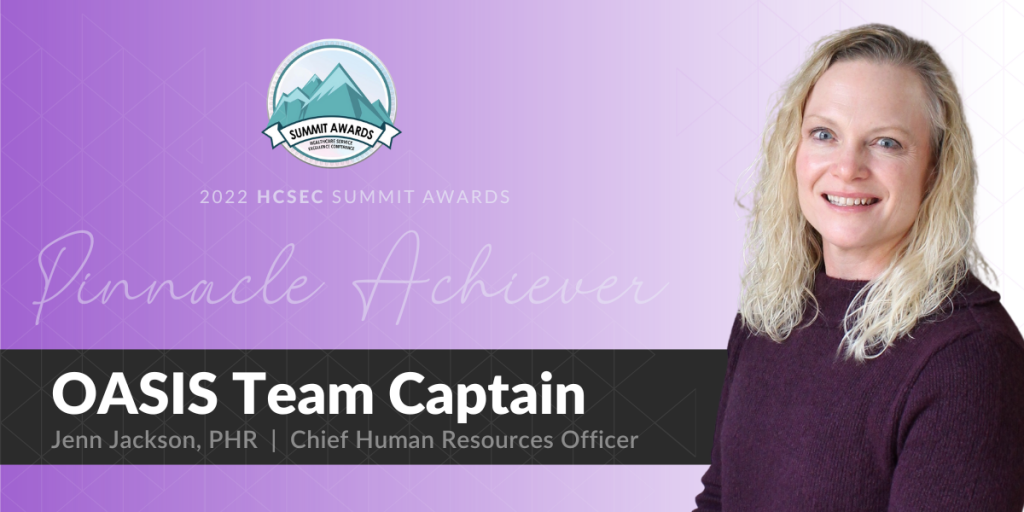 Jenn Jackson, Chief Human Resources Officer, led the "Team R&R" Oasis group focused on staff recruitment, retention and onboarding of new employees. Recruitment has been challenging over the last couple of years and turnover has been at an all time high, so Jenn's strong leadership qualities were imperative to this team's success. Her dedication to achieving goals as a team; being present and involved in every meeting; providing support to the team; seeking input from all levels of staff throughout the organization and being organized contributed to the team's outstanding results.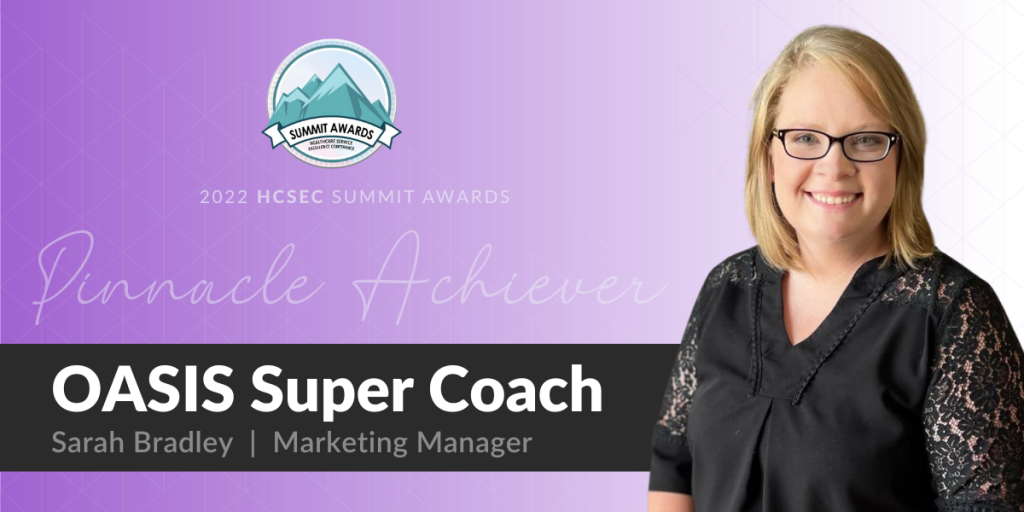 Sarah is a creative ray of sunshine! She has a way to always emulate positivity and a way of making big picture ideas a reality. As an OASIS Super Coach she was able to take the top suggestions and help mold them into realistic options, all while coming up with fun, unique videos to announce changes to staff. Sarah elevates coworkers to think outside of the box, be creative, and give an "Elle Woods" effect of making all of our forms, handouts and announcements look much better!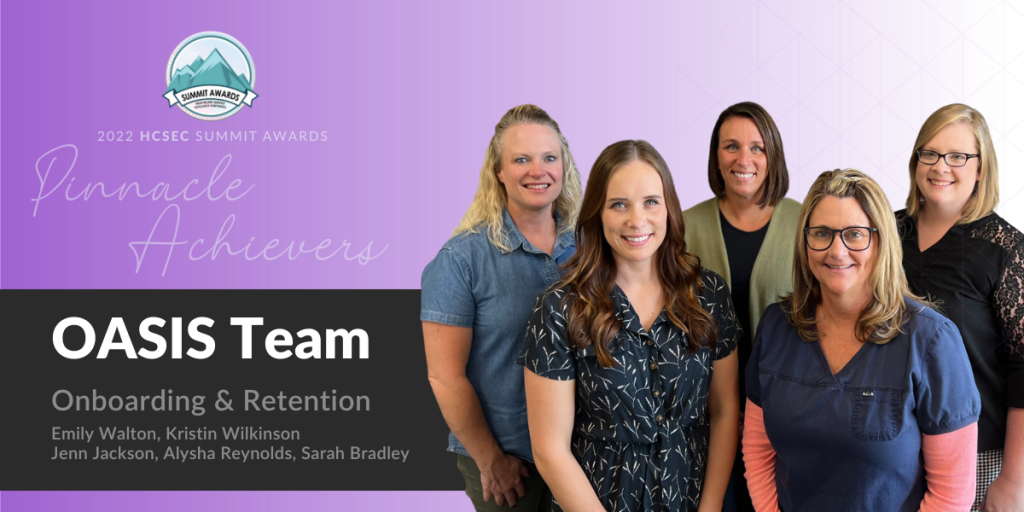 This OASIS team has done a phenomenal job improving the Onboarding and Retention at Madison County Health Care System! They deconstructed the project into focus areas and then decided how to involve staff members from throughout the organization to get their feedback on what was a need, a want and their pie in the sky hopes. They carefully looked at our current state and then picked apart the good, the bad and the ugly. The team met regularly to see how the ideas could be turned into a new plan that the whole facility would embrace. Once they were able to get their first plan on retention solidified, including items that needed approved by the Senior Leaders and Board, they then brainstormed how to roll this out to the organization.
Nominees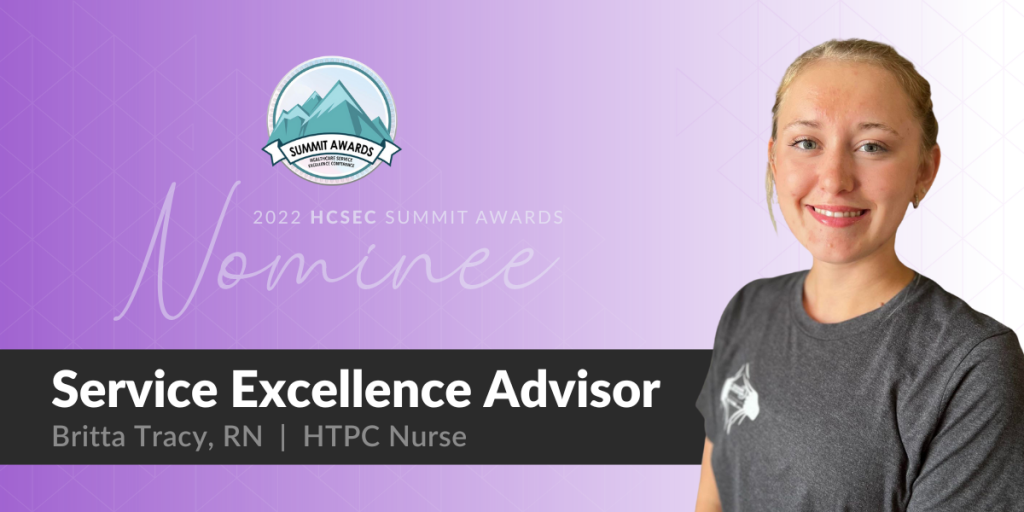 Britta has an amazing way of bringing peace and positivity to the SEA team and the workplace at all times. She remains professional in difficult times and is always willing to pivot and a find a new way to create solutions to difficult circumstances. She is a strong advocate for her patients and greets everyone with a smile. Britta had a wheelchair bound pediatric patient whose needs were increasing as he grew and she assisted the patient and his caregiver by making sure we have the proper equipment for his visits – this even included ordering a new scale to accommodate his wheelchair!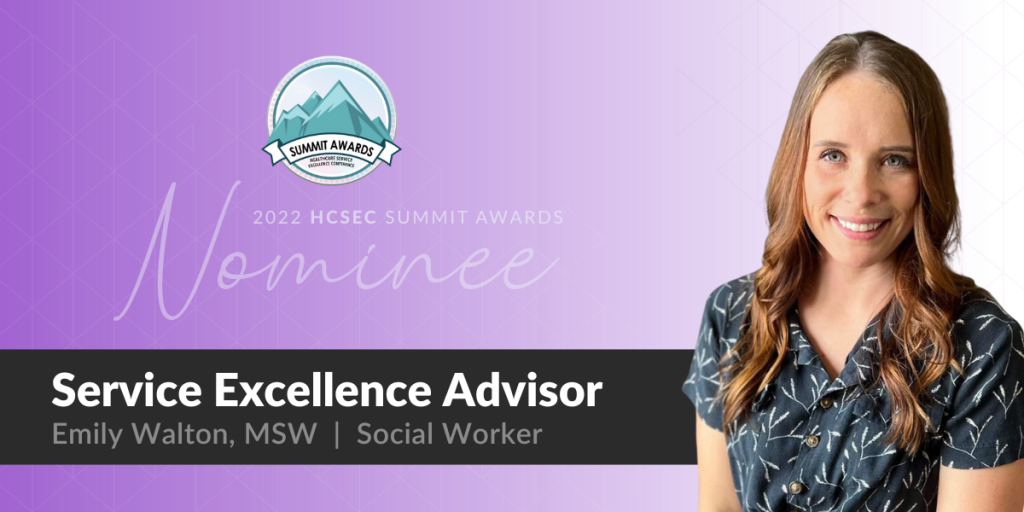 Emily Walton is our Social Worker and was a great role model for service excellence even before being selected to be an SEA. She leads by example and is always looking for ways to make things better. She is the bridge that connects all the departments of the care system and finds ways to bring staff from the different departments together. Emily was a bright light to many in our hospital and community during the tornado we experienced in March of this year. She was instrumental in helping multiple families find housing, clothing and resources that were lifelines to people. She also helped with staff that were struggling with the aftermath of their experiences.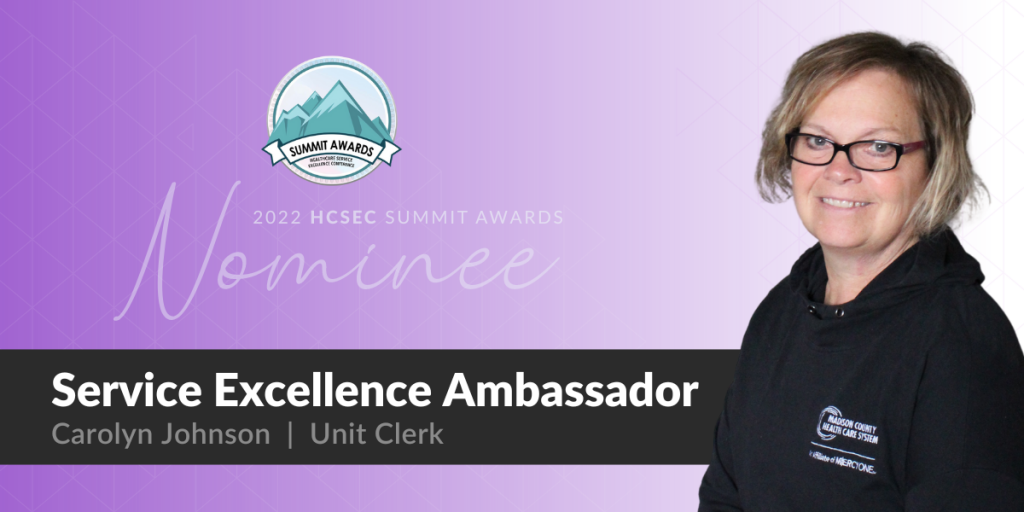 Carolyn is the glue that holds our Med/Surg Department together. She works as a Unit Clerk and is a CNA as well. Carolyn has a unique way of mentoring through example and humor. This was my first year as a SEA and Carolyn helped my workshop class move smoothly and promoted involvement by answering questions and staying truly engaged in the workshop. She has a special quality of being able to be both a great leader and a great teammate depending on the task at hand. I can always trust her to complete work that needs done! As a ward clerk she finds a way to strike a conversation with everyone that walks past her and helps to ensure the culture at work remains upbeat and positive. Carolyn greets everyone with a smile and makes you feel welcome!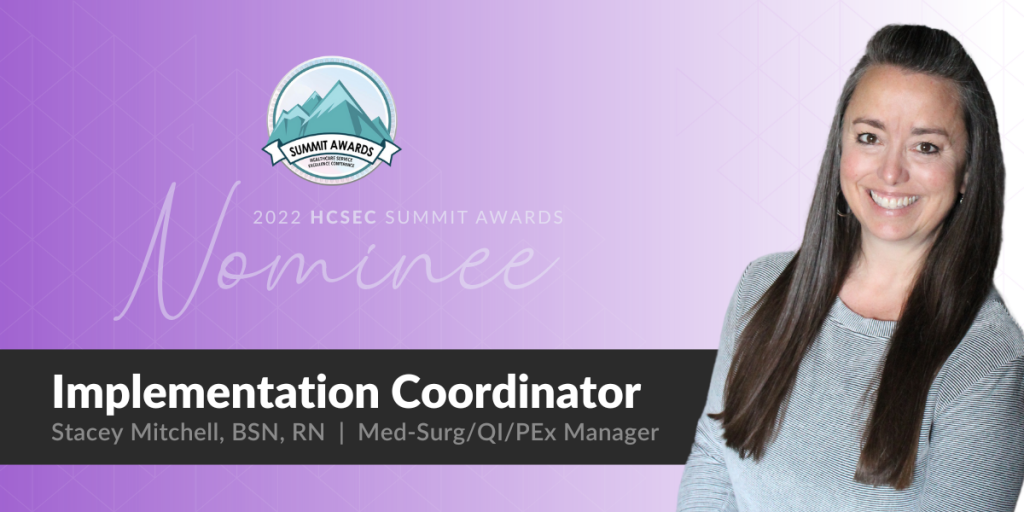 I know everyone has the same 24 hours in their day, but I am starting to think Stacey's days have a few extra hours in them for how much she can accomplish, and everyone she can help in one day! Her dedication to service excellence and our organization as a whole is obvious in everything she does – and does with a smile. Even on the most stressful days she remains calm and reassures everyone that we can get through it as a team.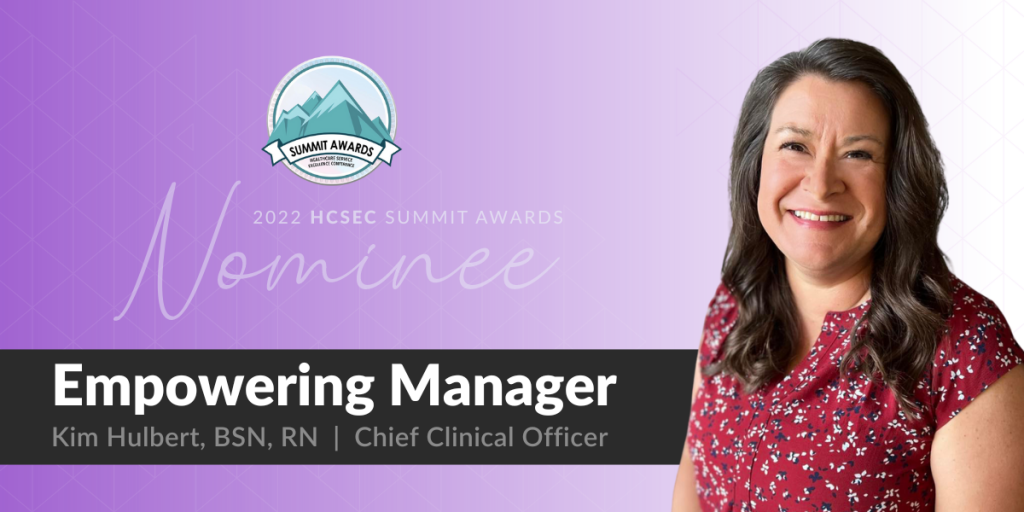 As my manager, I feel Kim elevates me to produce my best self – both at work and at home. As a new employee, she encouraged me to bring good ideas from other spaces and experiences to MCHCS. She is open to new ideas and trying things a different way. As an established employee I feel she trusts my work and providers support in difficult times. Additionally, I find it reassuring that she is also working mother and understands the season of life I am in outside of work. She is understanding that I am a better team member when we are able to take time to spend with families or hit the "re-set" button when needed after a difficult time at work. In my opinion, health care has always been a stressful career, but that has been heightened these last few years. Kim goes above and beyond to try and stay positive, even if that means waiving her magical unicorn pen around before morning huddle to give us all a smile.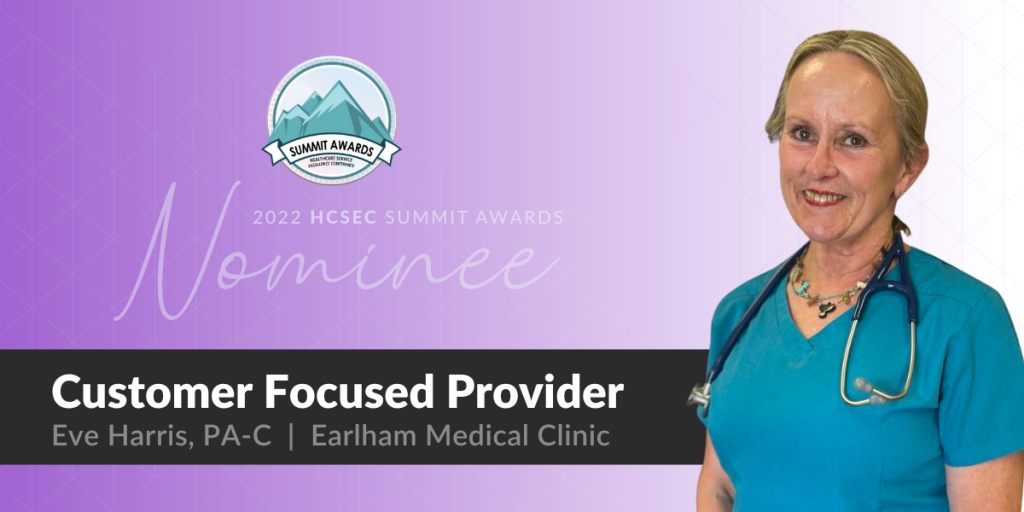 Eve Harris is a PA who has been with Madison County Health Care System for many years. She has an established patient base within the Earlham Medical Clinic, a small community clinic where she is the primary provider. Her patients absolutely LOVE her! As the person who gets to download the patient comments from our vendor, I look forward to seeing all the great comments that always come in about her! I would like to share a few of those with you.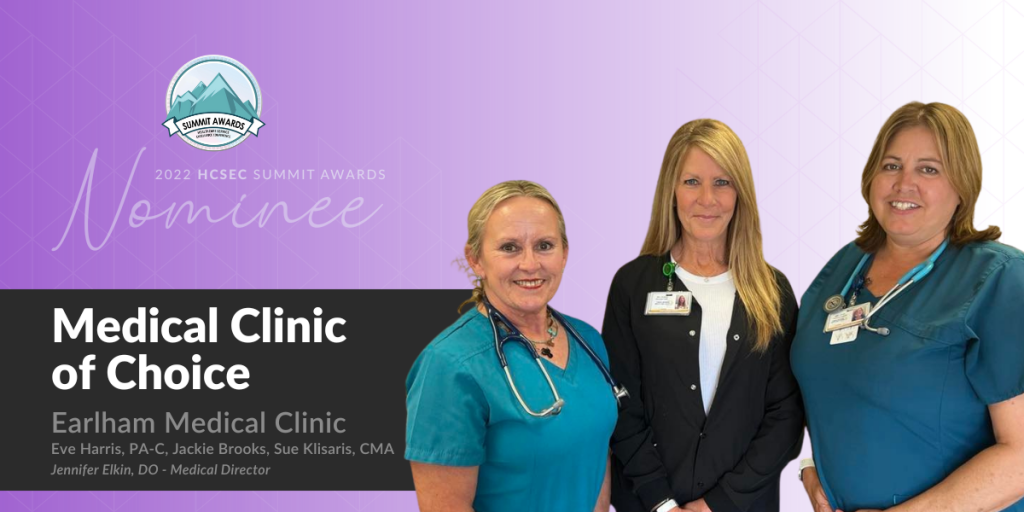 The Earlham Medical Clinic comes to mind when I think of a Clinic of Choice! They are consistently achieving high scores on all their surveys. This team of three is a very cohesive team and work together like gears in a machine. They all know and do their work independently, but they come together as one to make the clinic run as efficiently as it does. Patient satisfaction is of utmost importance to them as well. They strive for high scores and pride themselves on their customer service. They have a great base of patients within the community, but also have patients that come from outside the community as they have heard what great care and service the Earlham Medical Clinic provides. Some comments about the clinic as a whole include: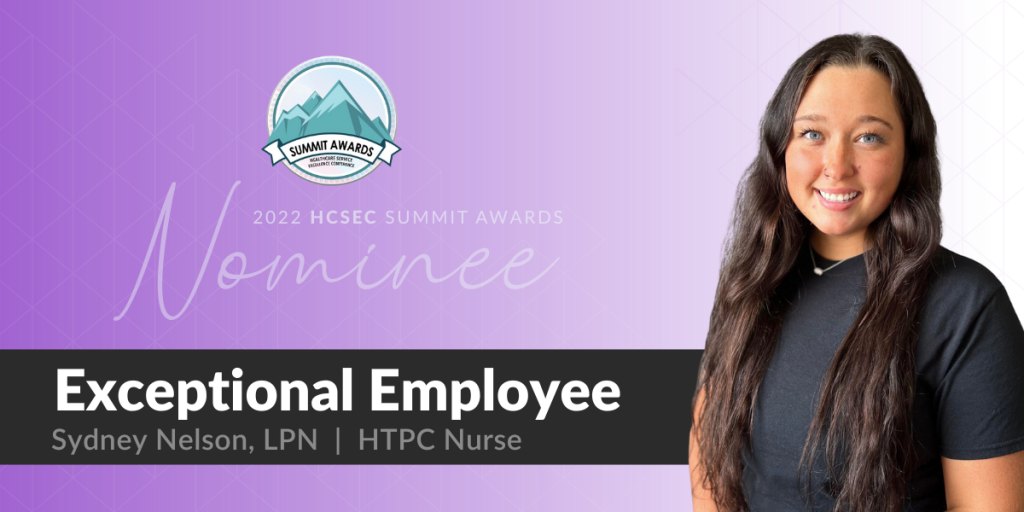 Sydney exemplifies all of the qualities that a nurse should possess. She is caring, patient and ensures her patients are well taken care of. Sydney has a way of making everyone that walks in our doors feel like a neighbor walking into her house. I've witnessed her going above and beyond each day to care for our patients with her excellent verbal skills, empathy and understanding to effectively assist each individual. She greets everyone with a smile and genuinely cares about the reason they are visiting MCHCS and finds multiple ways to try and help them feel more comfortable. Sydney is fully invested in their care, as she asks for the sake of understanding and displays top notch listening skills.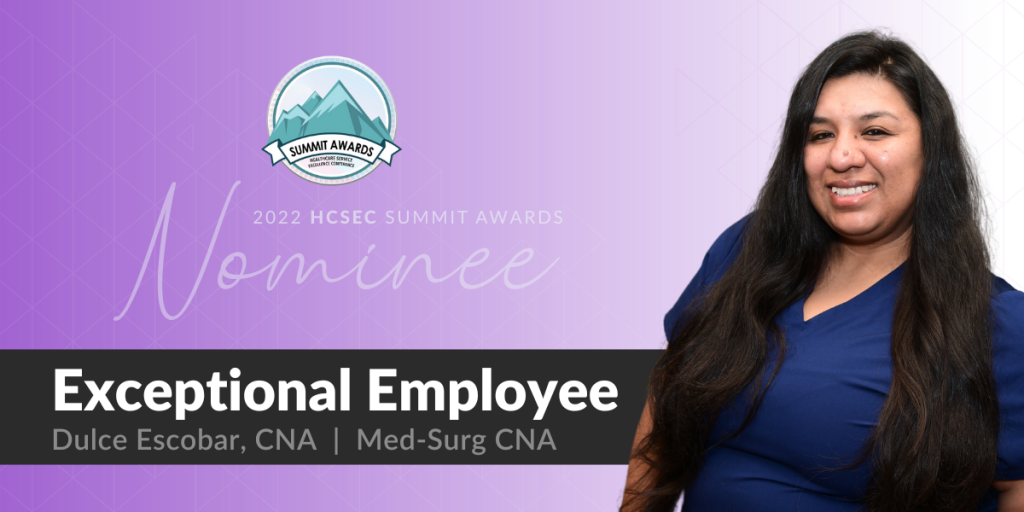 Dulce has been a wonderful addition as a CNA on our Med/Surg team! She is ALWAYS so kind and compassionate with all patients, co-workers and visitors. She is ALWAYS very positive and reassuring to everyone. She ALWAYS goes above and beyond in meeting patient needs and expectations. She ALWAYS greets patients with a smile from behind her mask. She ALWAYS asks patients their preference for the cares she provides. She ALWAYS gets to know patients on a personal level and makes real connections with them. Dulce is ALWAYS very attentive to the needs of every patient.