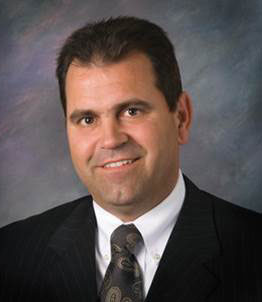 Teri S. Formanek, M.D.
---
Locations
Health Trust Physicians Clinic
Madison County Orthopaedics
300 W. Hutchings Street
Winterset, IA  50273
Ph: 515-462-2950 ext. 512

---
Specialties
Orthopaedic Surgery; Hand, Wrist, Elbow, and Shoulder Surgery; See More
---
Certification
American Board of Orthopaedic Surgery; Additional Qualifications in Hand Surgery
---
Education
Medical Degree: University of Iowa, Iowa City, Iowa
Orthopaedic Surgery Residency: Creighton-Nebraska Foundation, Omaha, Nebraska
Harvard Hand Fellowship: Brigham and Women's and Children's Hospital, Boston, Massachusetts
---
Memberships
American Academy of Orthopaedic Surgeons
American Society for Surgery of the Hand
American Medical Association
Iowa Medical Society
---
Patient Care Philosophy
"I treat each patient as I would want to be treated and follow the basic principles that I learned in medical school 30 plus years ago: listen to your patients, ask them the right questions, and examine them to figure out the diagnosis.  Appropriate testing supplements and confirms this. Surgery is not always the best answer for a patient's needs."
---
About Dr. Formanek
Dr. Formanek was born in Marengo, Iowa and grew up on a farm near Belle Plaine, Iowa with six other siblings. After practicing in large metro areas for most of his career, he dreamed of returning to his roots and practicing in a smaller rural community. He and his wife have three adult sons and two new granddaughters, as well as a pet Labrador. In his free time he enjoys spending time outdoors hunting, fishing, boating, and gardening or helping his brother back on the family farm. He also enjoys playing golf (though he says not very well).